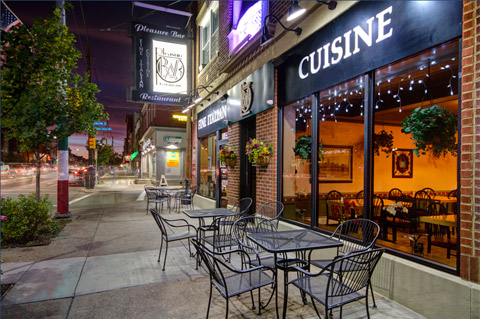 Photo just prior to closing for the day.
Some history. Pleasurebar has been running since 1941 with 3 different families as owners. The Collinger family started the Pleasurebar and it was one of the premier stops in Bloomfield for decades.
Many of the hockey players on the Pittsburgh Hornets frequented the establishment in the 60's era and it attracted lines of people to get. It was very often standing room only.
The Mariani family then purchased it and ran it for approx. 2 1/2 decades and then sold it to the current owners the Campau family.
Our chef is a culinary school grad and has been perfecting the Pleasurebar menu for nearly 3 decades now. In 2012 Pleasurebar was voted 2nd best Italian in the city by Trib Total Media (silver award) and 3rd best steak in the city (bronze award). Hope to see you soon! You'll love it!